CONTAINER MODIFICATION
DESIGN FABRICATION INSTALLATION COST EFFECTIVE
Container Modification
A shipping container can be used as a builder's site store, studio space or even rooms in a hotel – you come up with the idea and let us make it a reality for you!
Shipping Containers really are versatile units. They are strong, secure and weather tight, making their applications almost endless
The images above are just a taste of what we have created previously. For more examples of container conversions have a look at the bespoke containers section of our site or call us to find out how we can help
---
Applications
Storage Facilities
Singular and Modular Office Units
Restaurant's & Cafes
Shops
Welfare/ Washroom units
Chemical storage units
Canteens
Exhibition containers
Site accommodation
Warehouse
Portable classrooms
Meeting rooms
---
Used Shipping Containers
The second-hand containers we supply are guaranteed to be structurally sound, water tight and suitable for use as secure storage containers. They can also be Storage Facilities Singular & Modular Office Units certified as suitable for shipping. All our used containers are inspected by our own depots prior to dispatch.Using containers is also an environmentally friendly solution in that they have fulfilled their primary role of carrying cargo, and can then be used again. Cost effective recycling!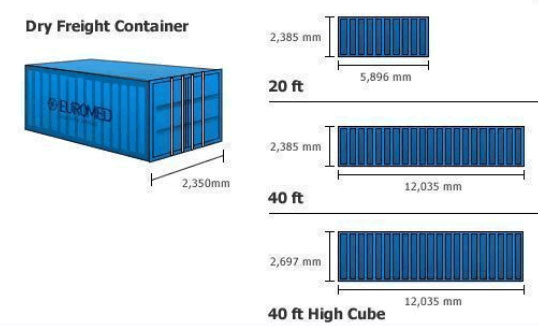 How big is a Shipping Container?
wellfabs can transform all your imaginations into reality using these magic boxes. We can convert containers for almost any use by joining them together and modifying them by fitting extra doors, windows, insulation, electricity, air-conditioning units, and many other enhancements. We can also alter the height and length as required